2021. July. / Exhibition / Gallery Kanon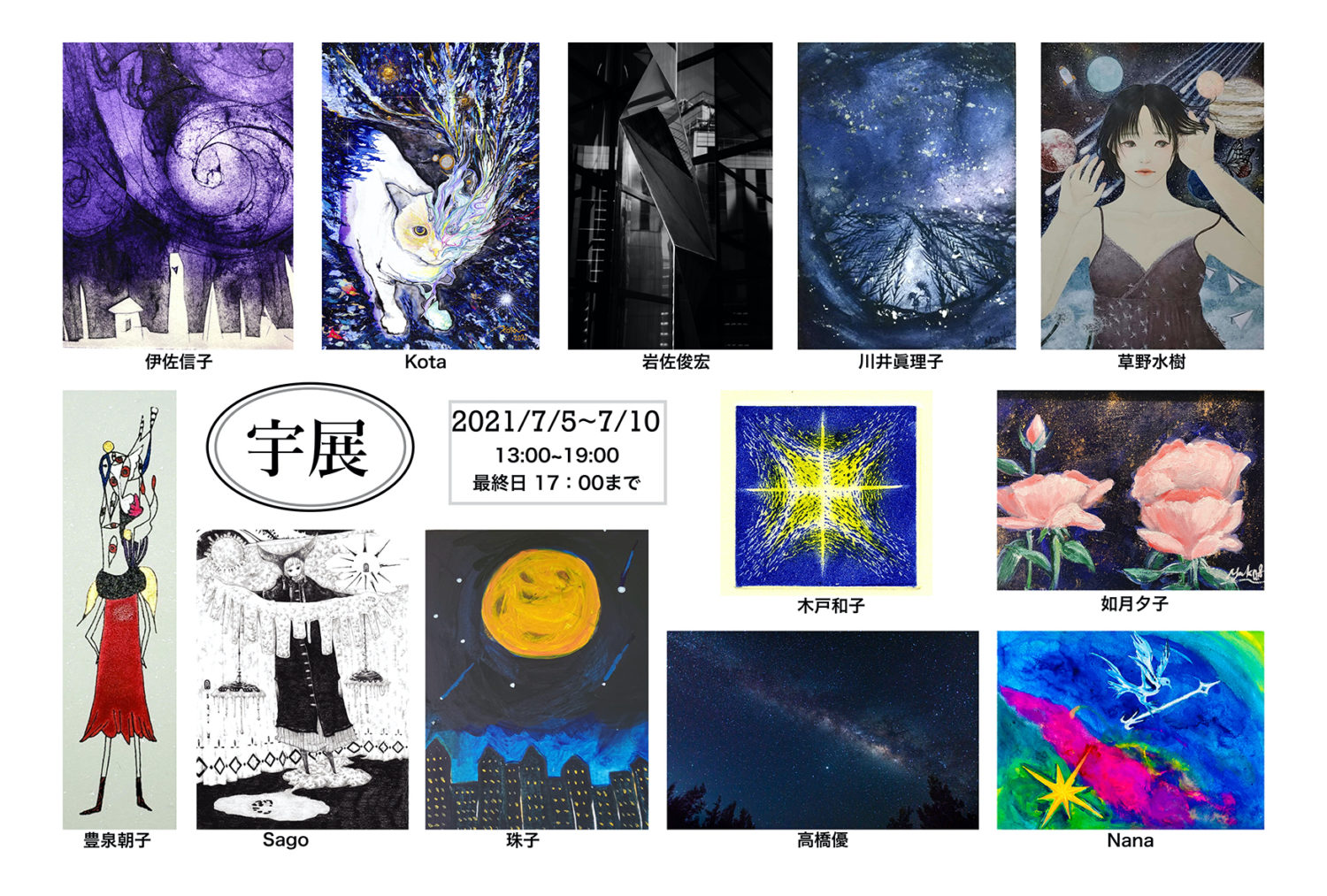 I will join the exhibition with 4 art works below.
The all works will be first exhibited! Please stop by.
Universe exhibition
2021. July. 5th 〜 July. 10th
13:00 - 19:00 (The final day is closed at 17:00)
Admission free
I will stay at the gallery below. The dates might be changed as the situation.
7/5 (Mon)、7/7(Wed)、7/9(Fri)、7/10(Sat)
Gallery Kanon
HP:http://gallerykanon.boo.jp/
Instagram: https://www.instagram.com/gallerykanon/
〒104-0061
613, Okuno building, 1-9-8, Chuo-ku, Ginza, Tokyo