Kota
Oneness Artist
Painter, Photographer, Traveler, Qigong therapist, Philosopher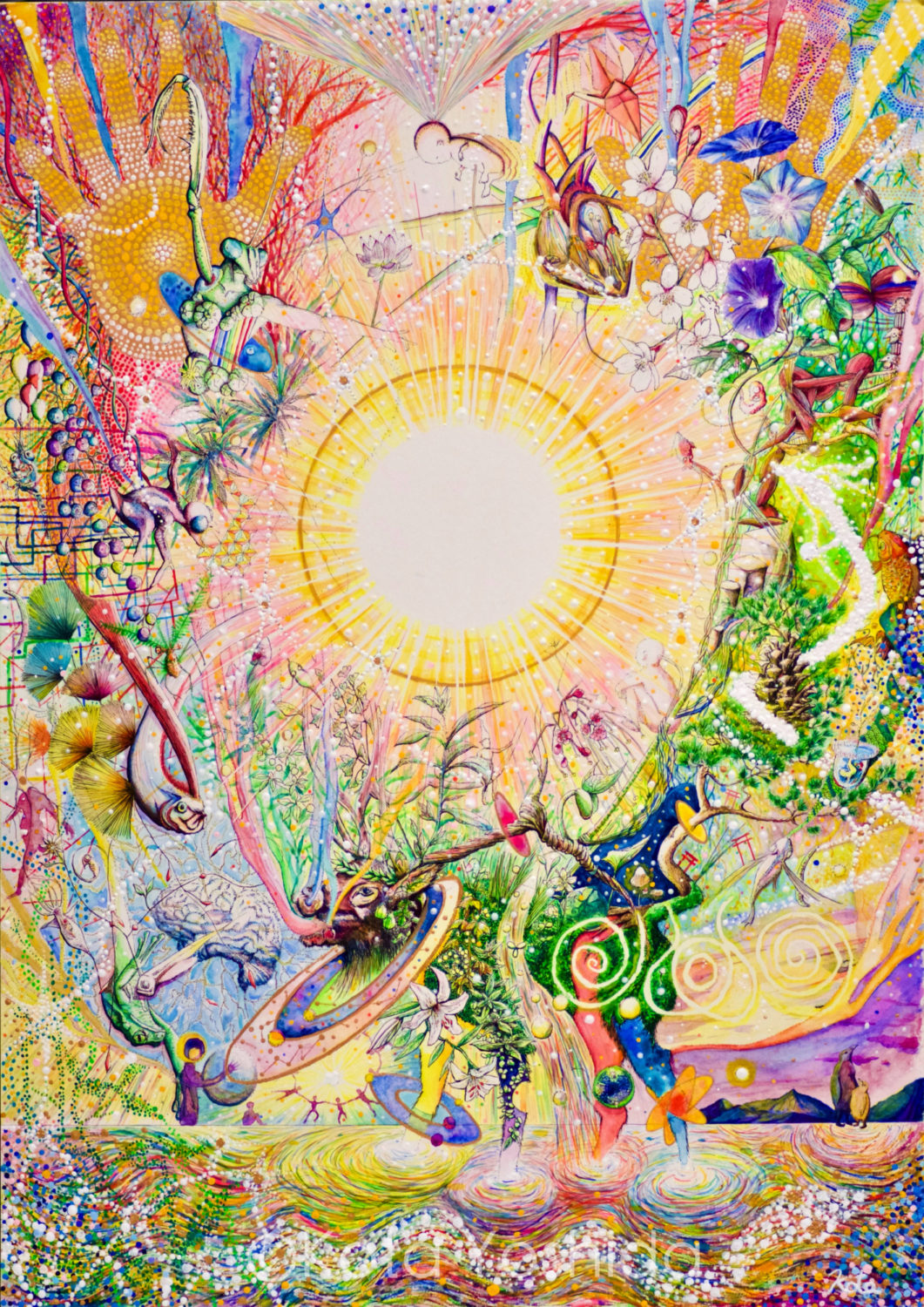 Everything is the one.
(the everything that exist in universe is the one)
My axes for art is oneness
History
Ota-ku, Tokyo, Japan / July 7th 1990. I was a paint lover child, and I leant basic of art at high school. But I gave up to be an artist, and went to not art university and company. For 3 years, I had been a good sales man tho, I quit the job. Then for 2 years, I traveled around the world as a backpacker style. For a few times I was almost die, and I was suffered very much, but I realized again how big the world is, warmness of people, beauty of Earth, and amazingness of art. On the way of trip, I totally understood what "oneness = the everything is one in the universe."  I create expression as oneness is my axis. The art heal and give energy people and world.
Works
2017. / Award - fine peace / JAPAN PHOTO 2017  autumn winter photo contest / nature・creatures department
2019. / Live-painting / Street + Trash + Art . (more info)
2019. Oct. / Exhibition / Temple University of Japan campus / Sangenjaya, Tokyo, Japan (more info)
2019 - 2020 / Art teaching / Atelier Chicora / Yotsuya, Tokyo, Japan (more info)
2020. Sep. / Exhibition / The world of dream & fantasy / Gallery Kanon / Ginza, Tokyo, Japan (more info)
2021. Jun. / Exhibition / Atelier JIYUDA / Azabu, Tokyo, Japan (more info)
2021. Jul. / Exhibition / Space exhibition / Gallery Kanon / Ginza, Tokyo, Japan (more info)
2021. Jul - Aug. / Exhibition / Atelier JIYUDA / Azabu, Tokyo, Japan (more info)
2021. Oct / Exhibition / ALDILA' / M.A.D.A Art Gallery / Milano, Italy & Fuerteventura, Spain (more info)
2021. Nov / Live-painting / Design Festa vol.54 / Tokyo Big Sight, Tokyo, Japan (more info)
2021. Dec / Award - certificate of artistic merit / Luxembourg Art Prize (more info)
2022. Jan-Feb / Exhibition / Solo / Ba-Wa Cafe / Sangenjaya, Tokyo (more info)
2022. Mar / Exhibition / Cross Over Vol.36 / Bangkok, Thailand
2022. Aug / Exhibition / VOSTOK / Jiyugaoka, Tokyo
2022. Aug / Donated art work to the His Majesty The Emperor