Kota
Oneness Artist
Painter, Photographer, Traveler, Qigong therapist, Philosopher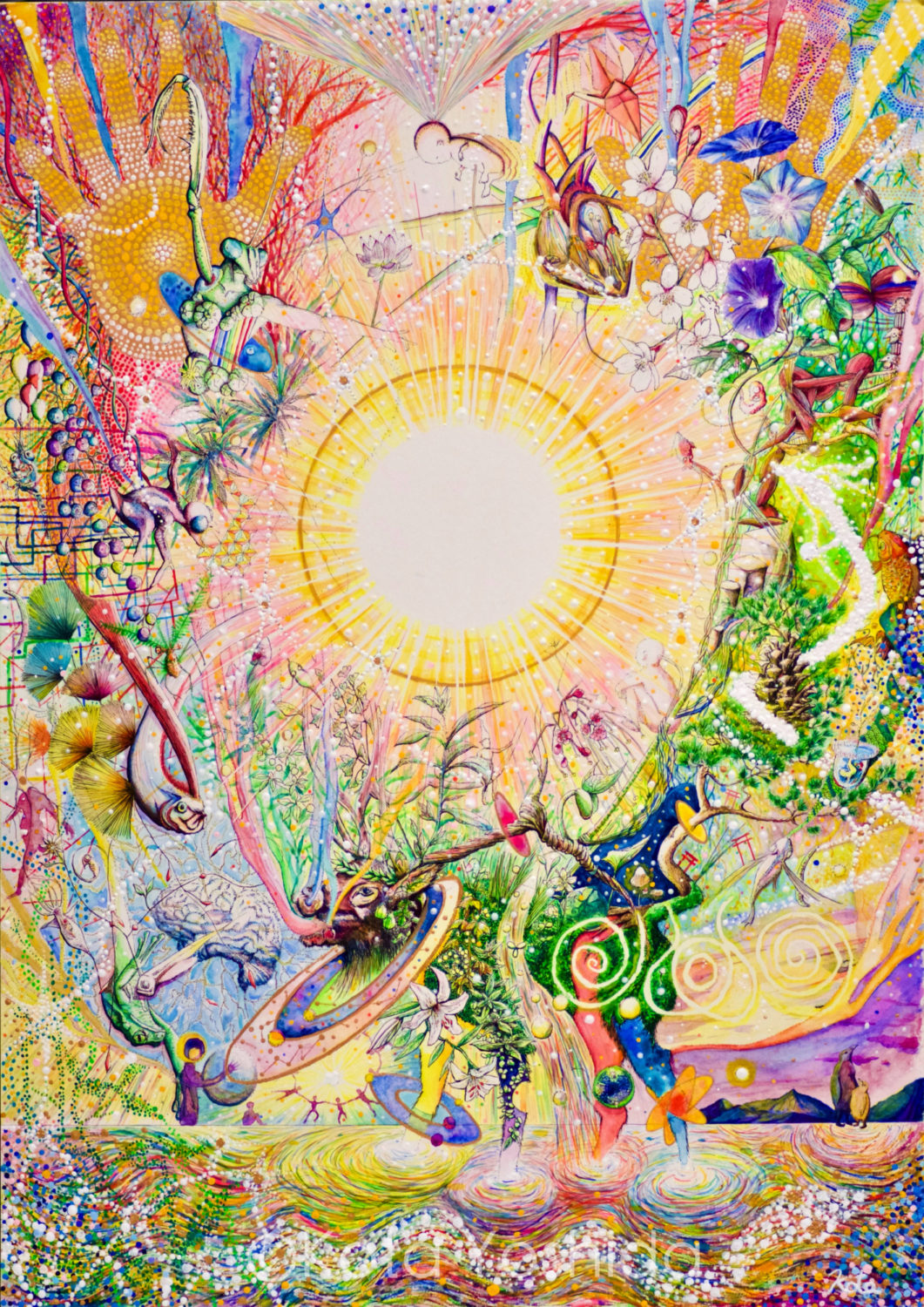 Everything is the one.
(the everything that exist in universe is the one)
My axes for art is oneness
History
Oneness Artist | Kota
Based: Tokyo, Japan | Born: July 7th 1990. 
For about 2 years,
I've traveled around the world.
For a few times I was almost die,
and I was suffered a lot, but
I realized again how big the world is,
how warm people are,
how beautiful Earth is,
and how great art is.
On a mountain in Mexico,
I got a great spiritual awakening.
I totally understood what
"the everything is one in the universe"
(= oneness)
and I decided,
"I contribute this world by art in my life".
Now my axis of art is "oneness".
I heal this world by my oneness art.
Works
【Donated】
・The His Majesty The Emperor / 2022.08 (more info)
【Award】
・Luxembourg Art Prize / certificate of artistic merit / 2021.12 (more info)
・JAPAN PHOTO 2017  autumn winter photo contest / nature・creatures department / fine peace / 2017
【Teaching】
Tokyo (Yotsuya) / Art teaching / Atelier Chicora / 2019 - 2020 (more info)
【Exhibition】
*Solo Exhibition 【氣】 / Tokyo (Rokugodote) / Atelier Kota made (Atlier U+Me) / 2023.04(more info)
*Solo Exhibition 【昇華】 / Tokyo (Tsukiji-Hongwanji) / 2022.10 (more info)
・New York / Van Der Plas Gallery / 2022.09 (more info)
・Tokyo (Jiyugaoka) / VOSTOK / 2022.08 (more info)
・Bangkok, Thailand / Cross Over Vol.36 / 2022.03 (more info)
*Solo Exhibition 【Oneness】Tokyo (Sangenjaya) / Ba-Wa Cafe / 2022.01 (more info)
・Milano, Italy / M.A.D.A Art Gallery / 2021.10 (more info)
・Fuerteventura, Spain / M.A.D.A Art Gallery / 2021.10  (more info)
・Tokyo (Azabu) / Atelier JIYUDA / 2021.06 (more info)
・Tokyo (Ginza) / Gallery Kanon / 2021.07 (more info)
・Tokyo (Azabu) / Atelier JIYUDA / 2021.07 (more info)
・Tokyo (Ginza) / Gallery Kanon / 2020.09 (more info)
・Tokyo (Sangenjaya) / Temple University of Japan campus / 2019.10 (more info)
【Performance・Event】
・Tokyo (Rokugodote) / Atelier Kota made (Atlier U+Me) / Event of Meditation / 2023.05 (more info)
・Pai, Thailand / Digital Street Art / 2022.09 (more info)
・Bangkok, Thailand / Digital Street Art / 2022.09 (more info)
・Tokyo Big Sight / Live-painting / Design Festa vol.54 / 2021.11  (more info)
・Tokyo (Yotsuya) / Live-painting / Street + Trash + Art / 2019. (more info)
・Gunma (Kusatsu) / Digital Street Art / 2022.12 (more info)