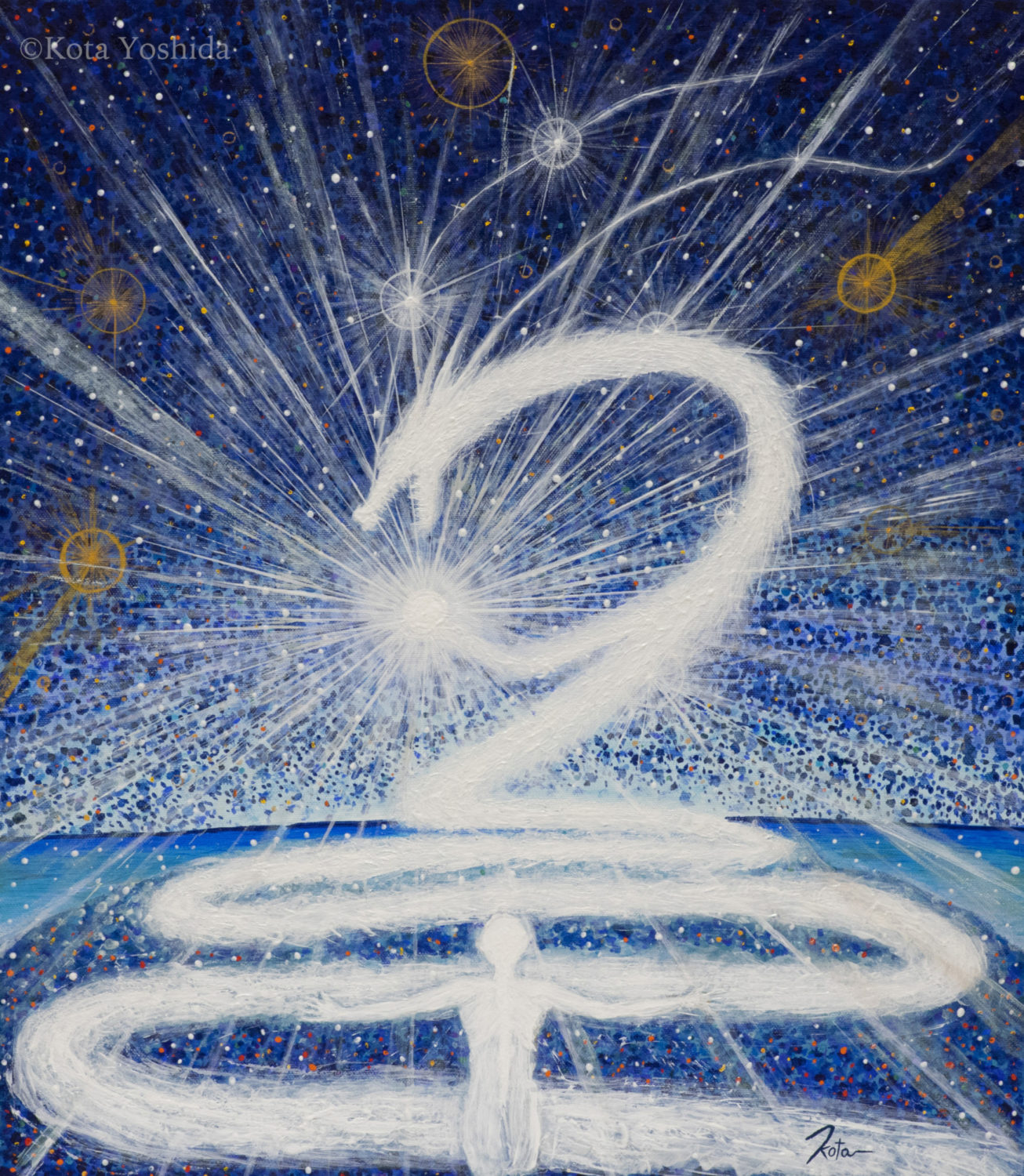 Title: Guidance
Materials: Canvas, Acrylics...etc
Size: 20.7 inches x 17.8 inches
Guidance
Once I was happy and warm.
It was unbearably sweet.
Once I was unhappy and cold.
It was unbearably bitter.
A lot of meetings, leavings, and meetings.
To obsess about a lot of stuffs, and letting them go.
Beginning, finishing, and beginning again.
Perhaps, each of happens were perfect timings, and there were necessary messages and leanings.
Heads and tails.
There are light and shadow.
There will might be some unhappy time again.
There will might be some happy time again.
The all is as you hope.
just.
Now, here, and this moment.
Have a good imagination and creation.
Looking up, and looking forward.
Going forward slowly.
Tasting each carefully.
Reading omens, and as being led.